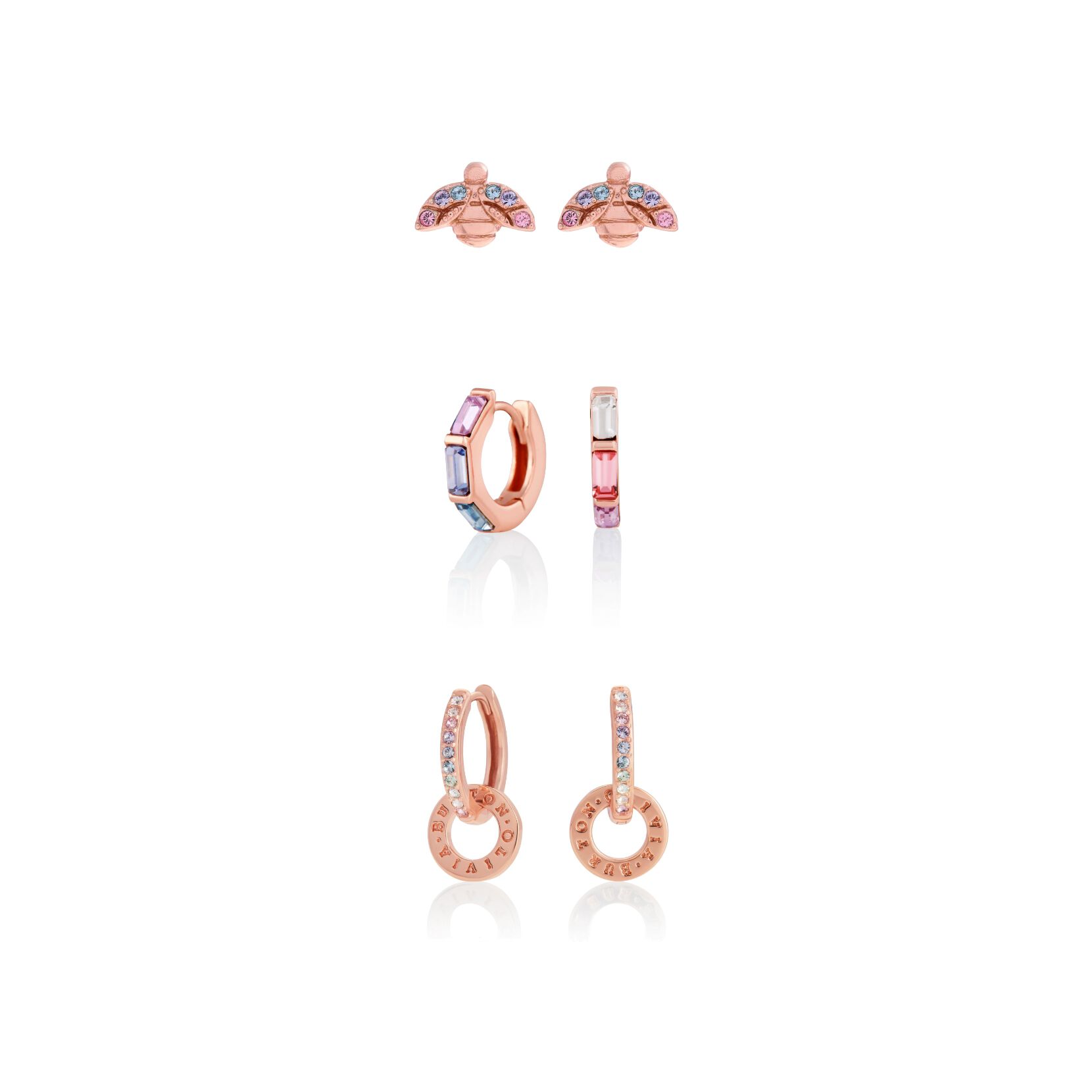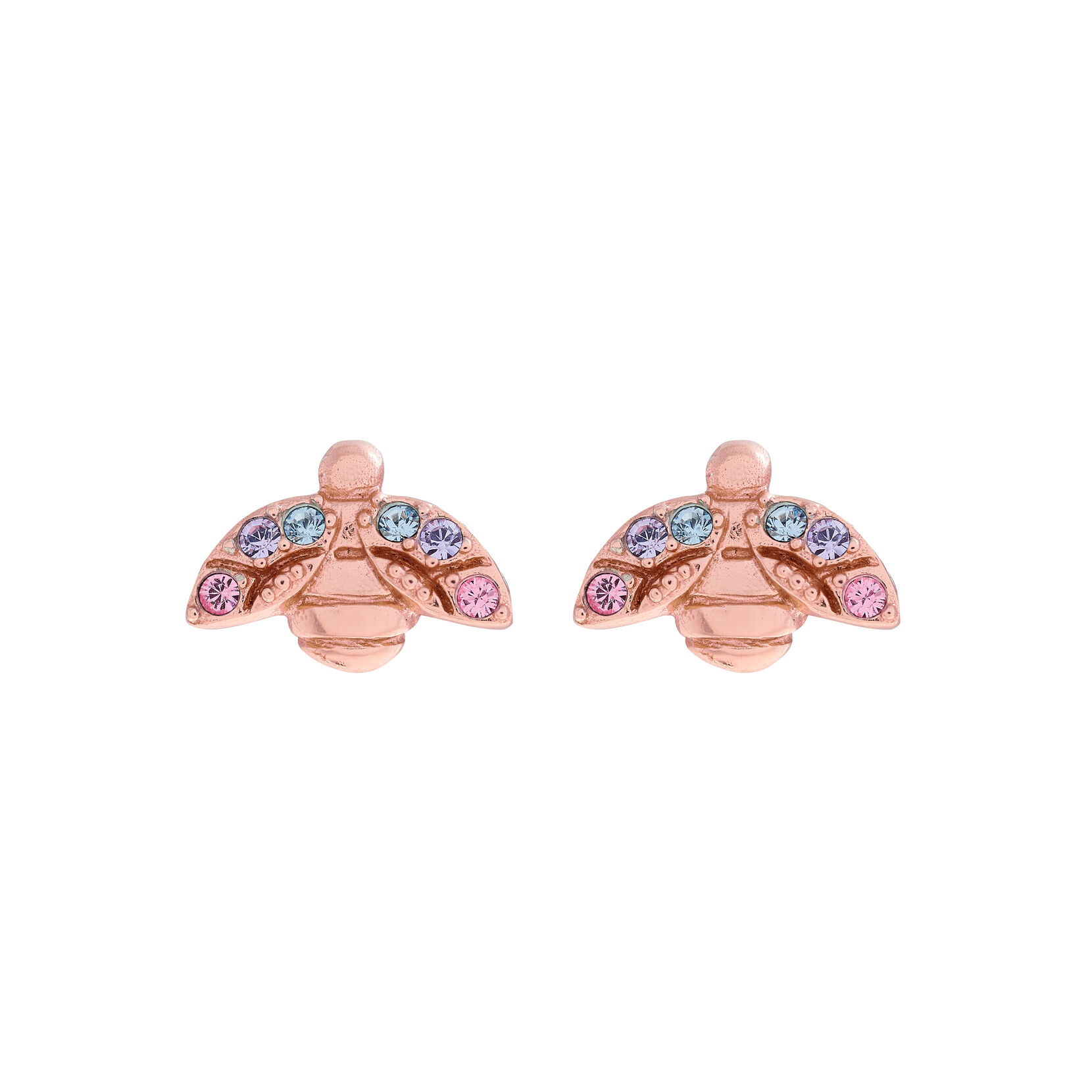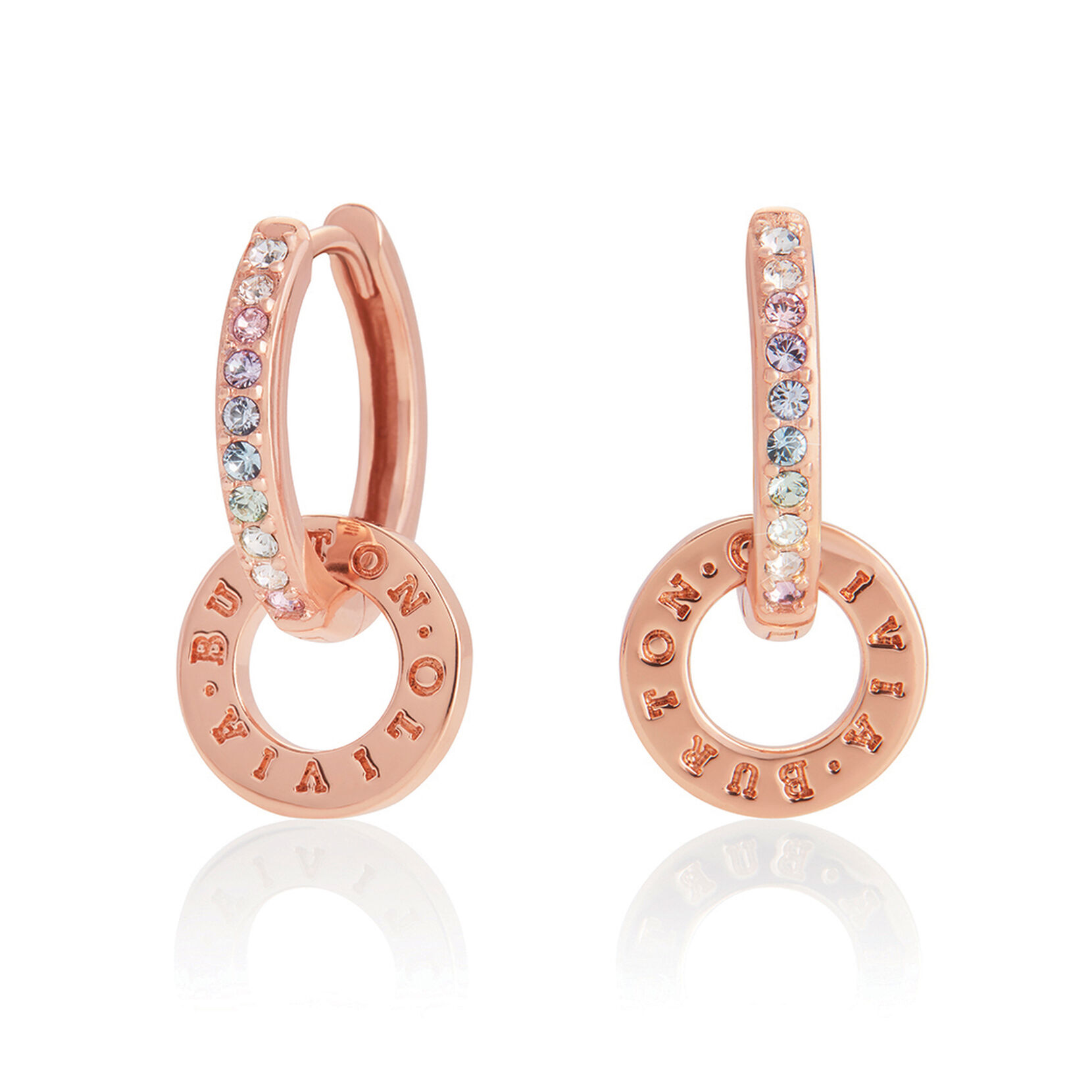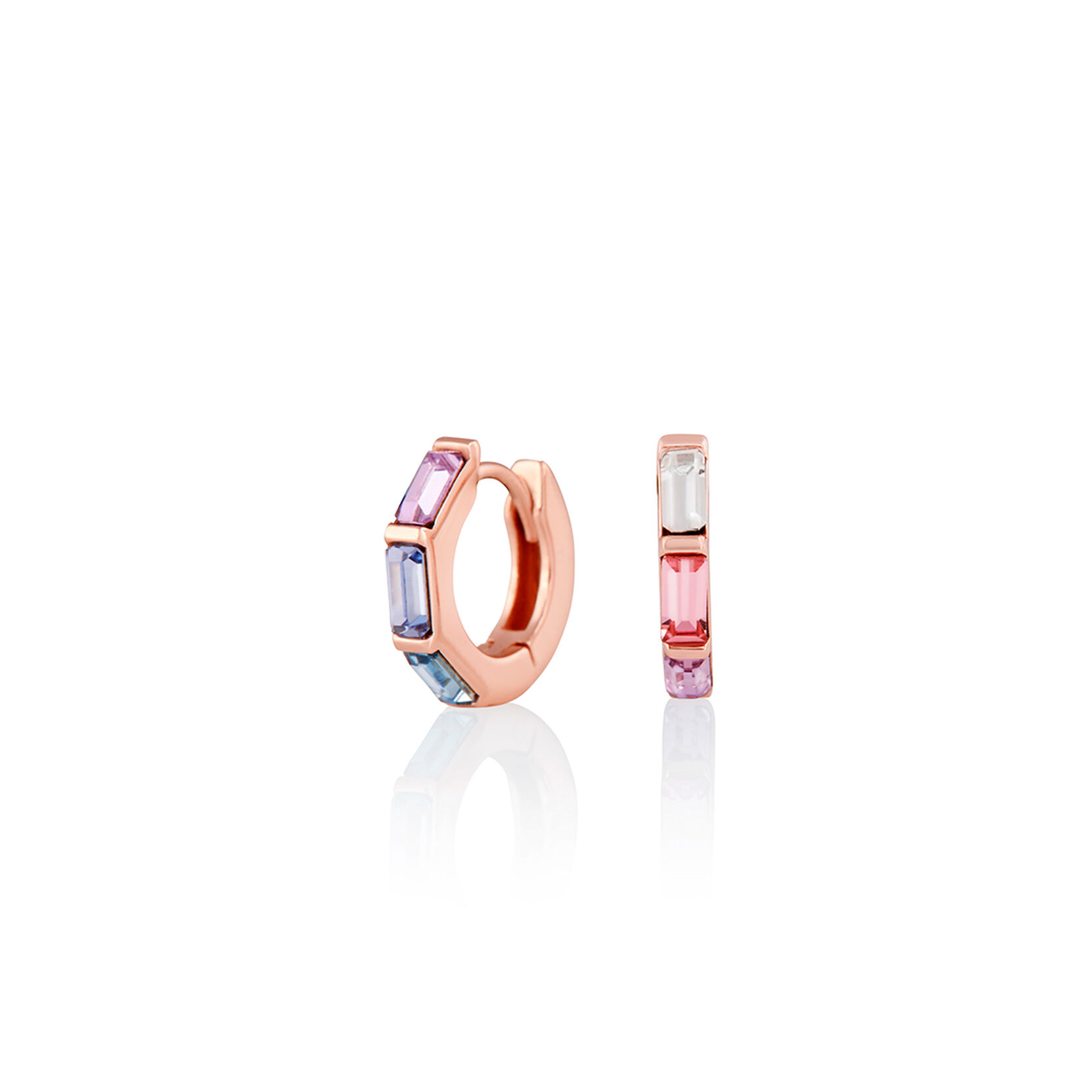 Rainbow Huggies & Rainbow Bee Stud Earring Bundle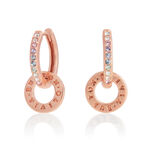 Rose Gold Rainbow Interlink Huggie Hoops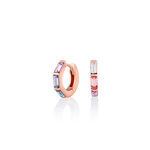 Rose Gold Rainbow Huggie Hoops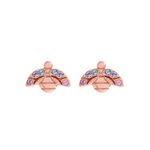 Rose Gold Bee Stud Earrings
Elevate your stacks with this uplifting earring set. Paired together for flawless ear stacking, we've combined our bestselling Rainbow Bee Studs with two of our complementing Rainbow Huggie Hoops. Perfect for stacking, mixing or matching as you please.
Rose Gold Rainbow Interlink Huggie Hoops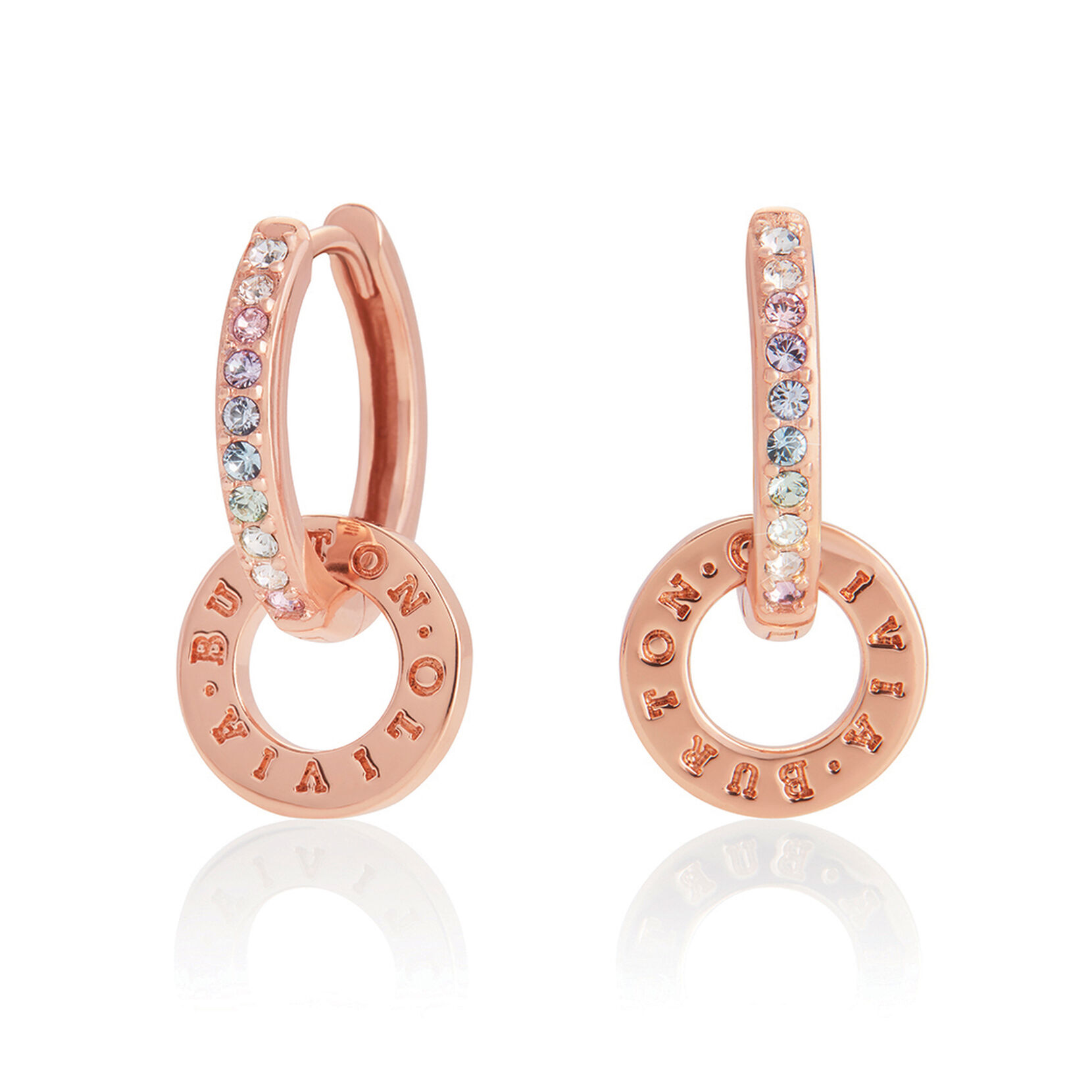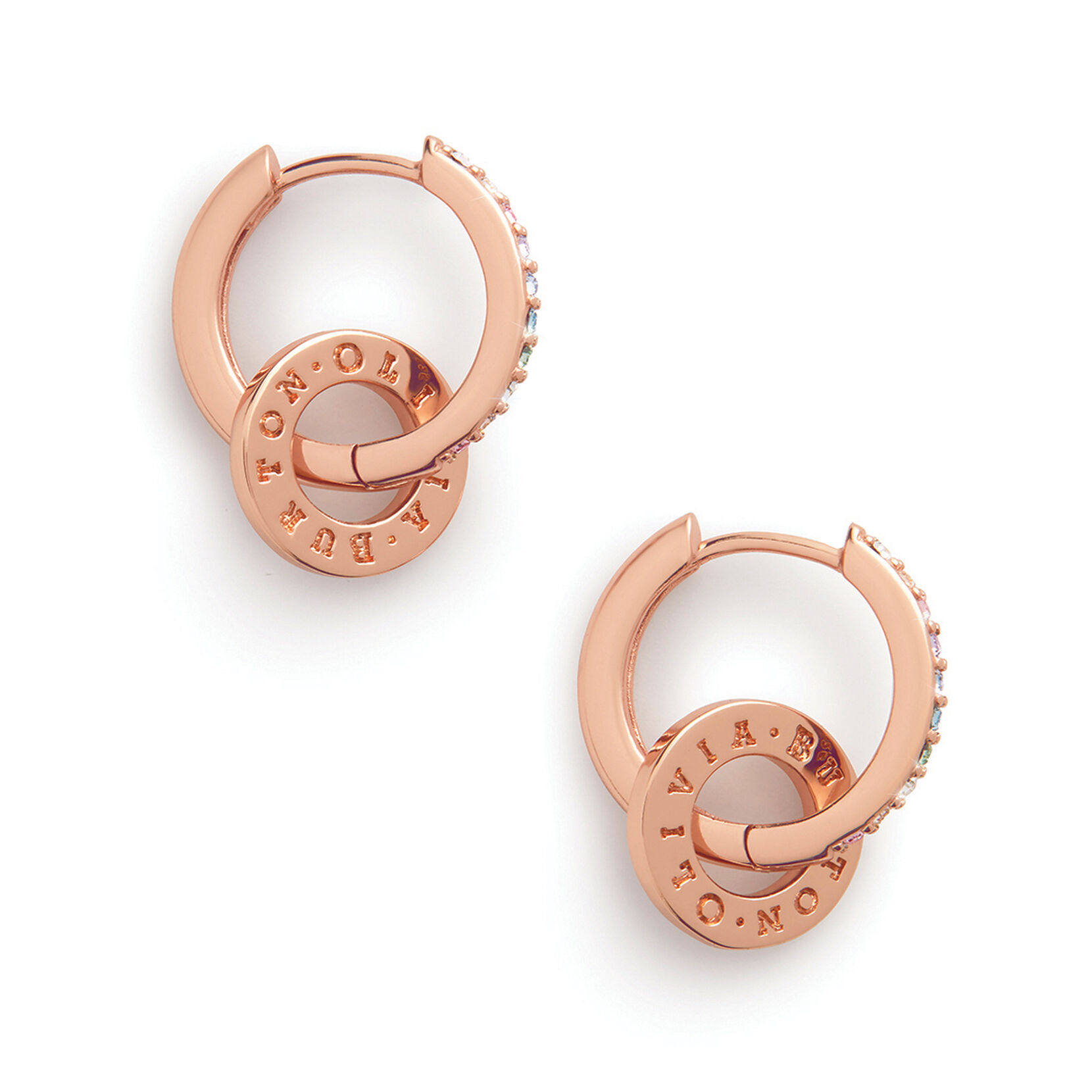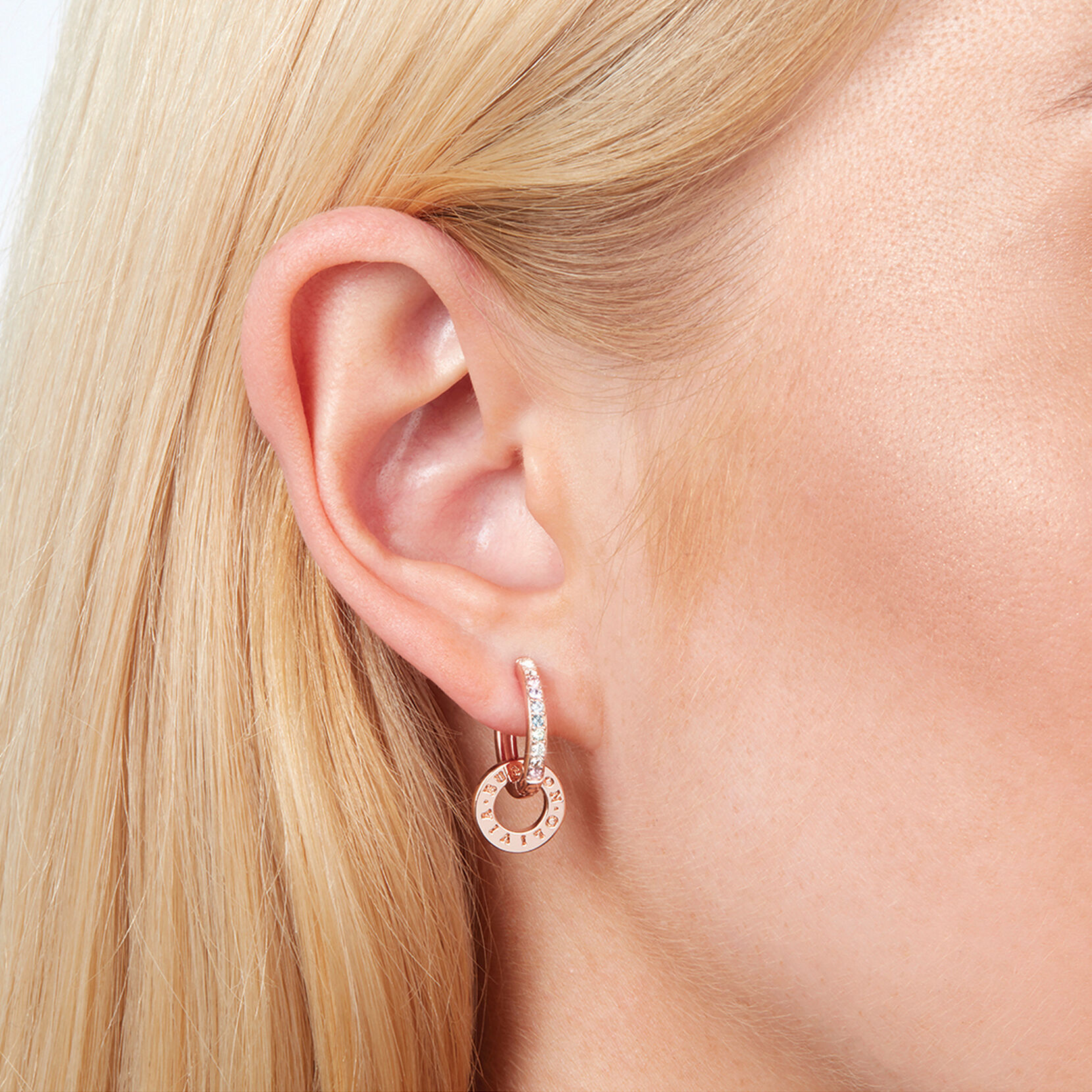 Our timeless classics have been updated with a healthy dose of sparkle These sterling silver rose gold-plated Huggie hoops feature a sprinkling of sustainably-conscious rainbow crystals with an interlinking rose gold ring. These little treasures will take you from morning to night with ease.
Rose Gold Rainbow Huggie Hoops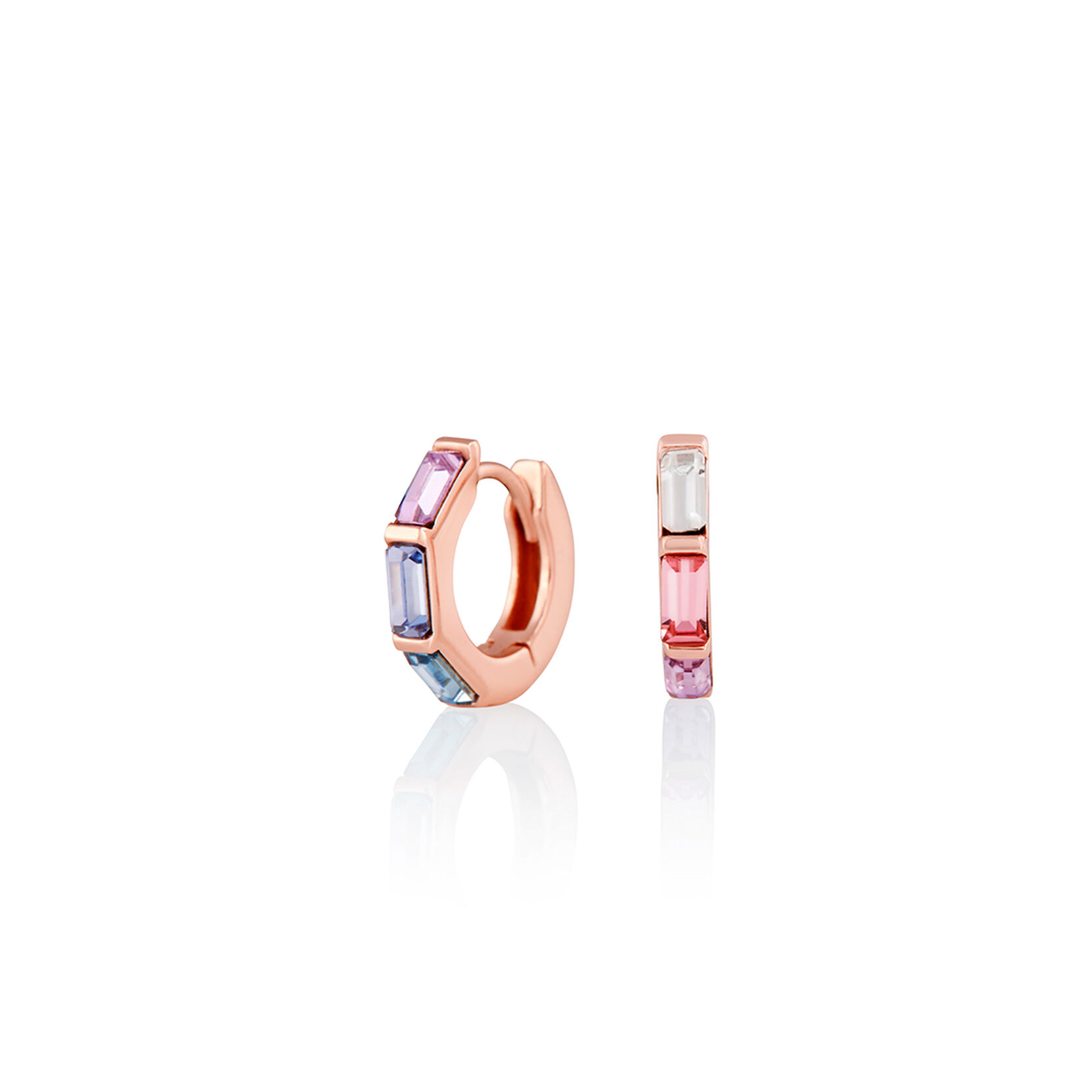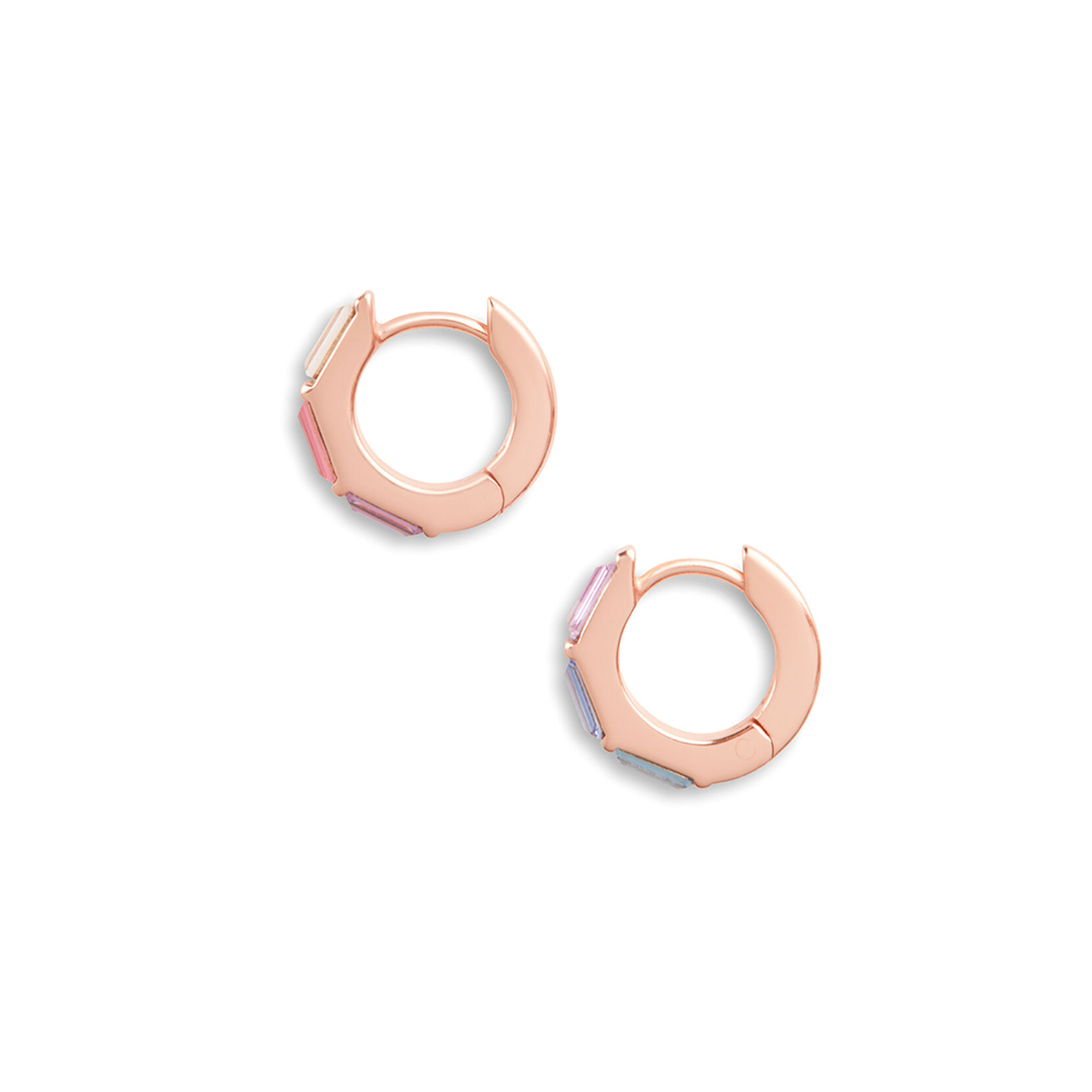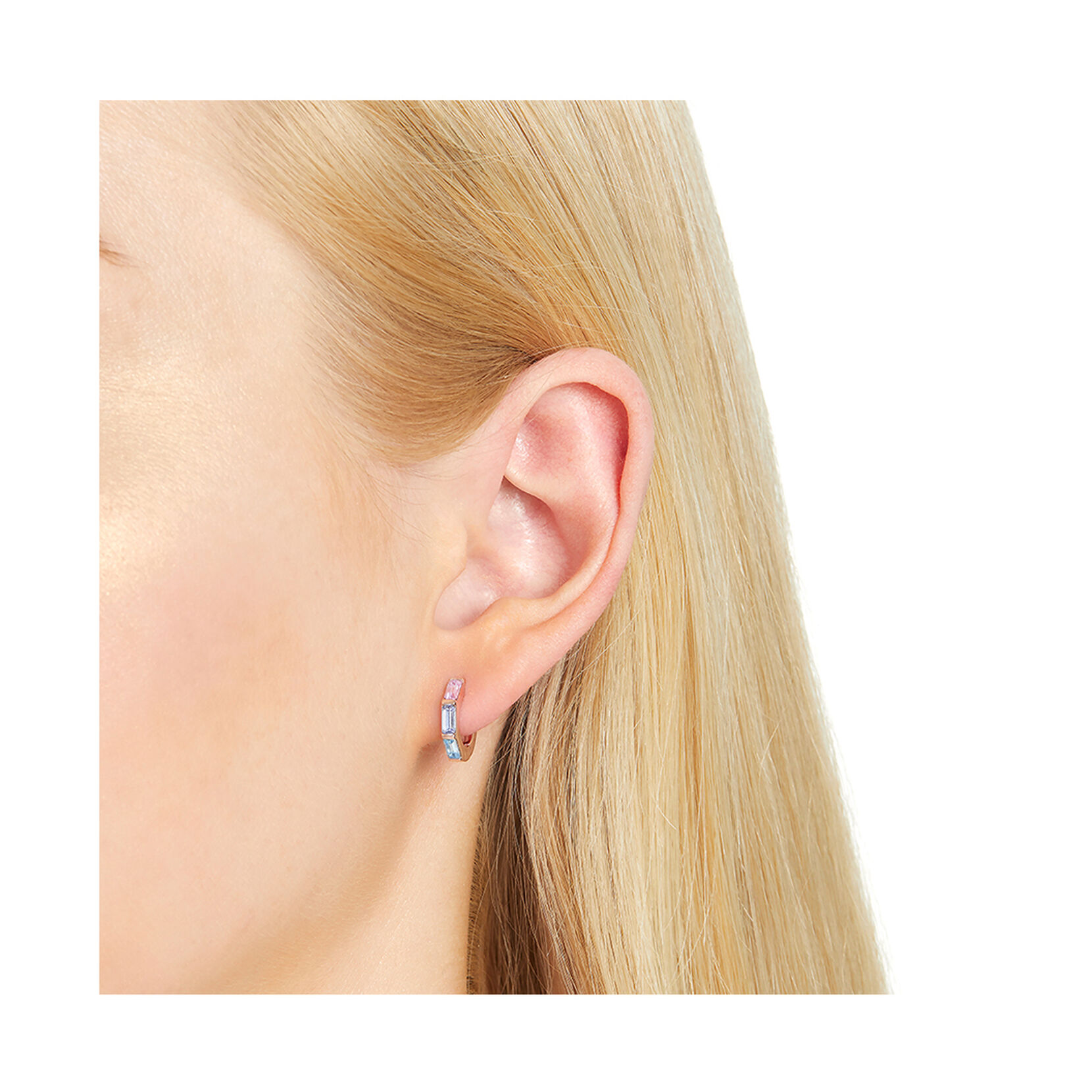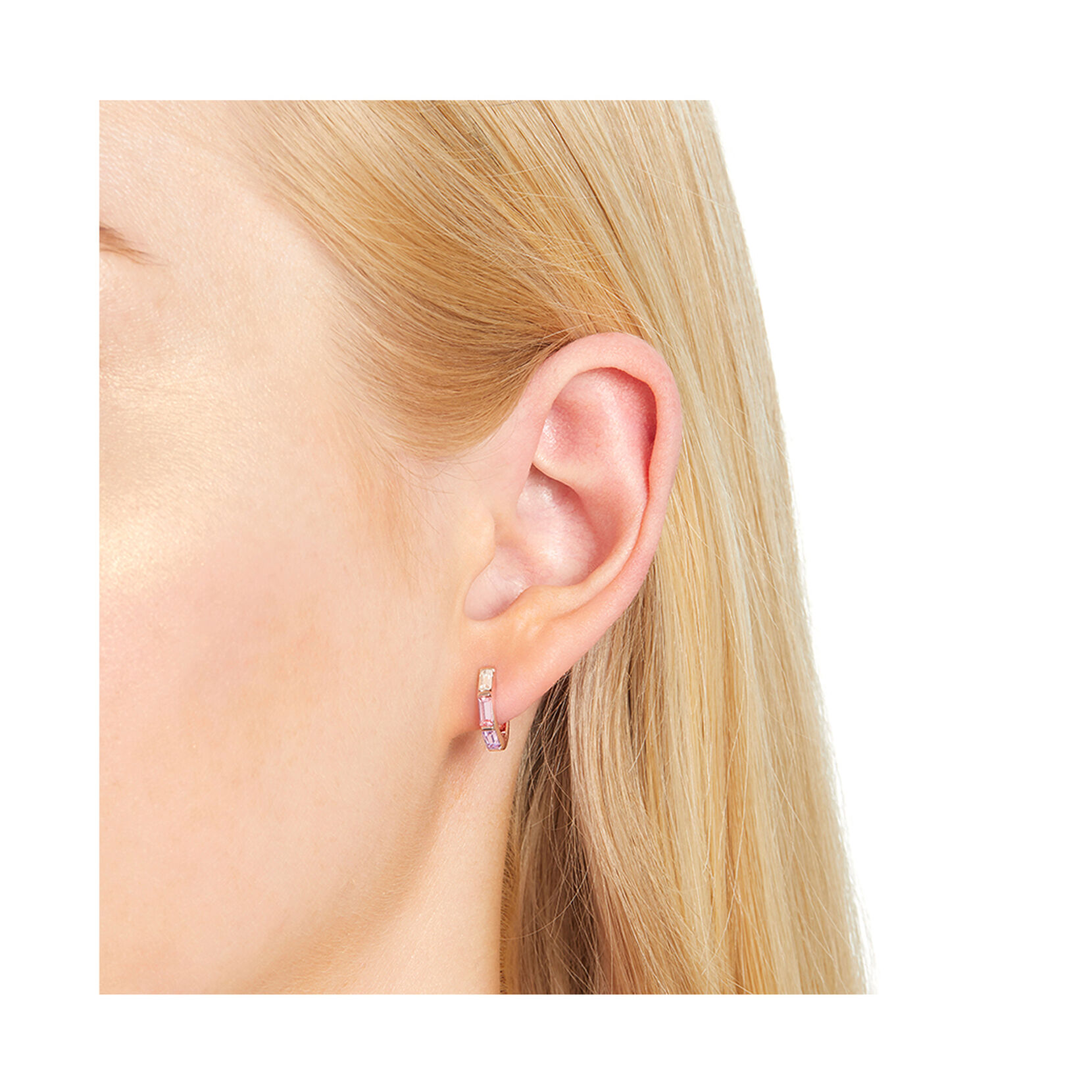 Our latest Huggie Hoops are inspired by colour, kindness and of course, rainbows. Crafted from sterling silver, these lobe-hugging, rose gold-plated hoops have been encrusted with a rainbow of sustainably-conscious Crystal baguettes, so sparkly and surprisingly versatile - you'll wear them with everything.
Rose Gold Bee Stud Earrings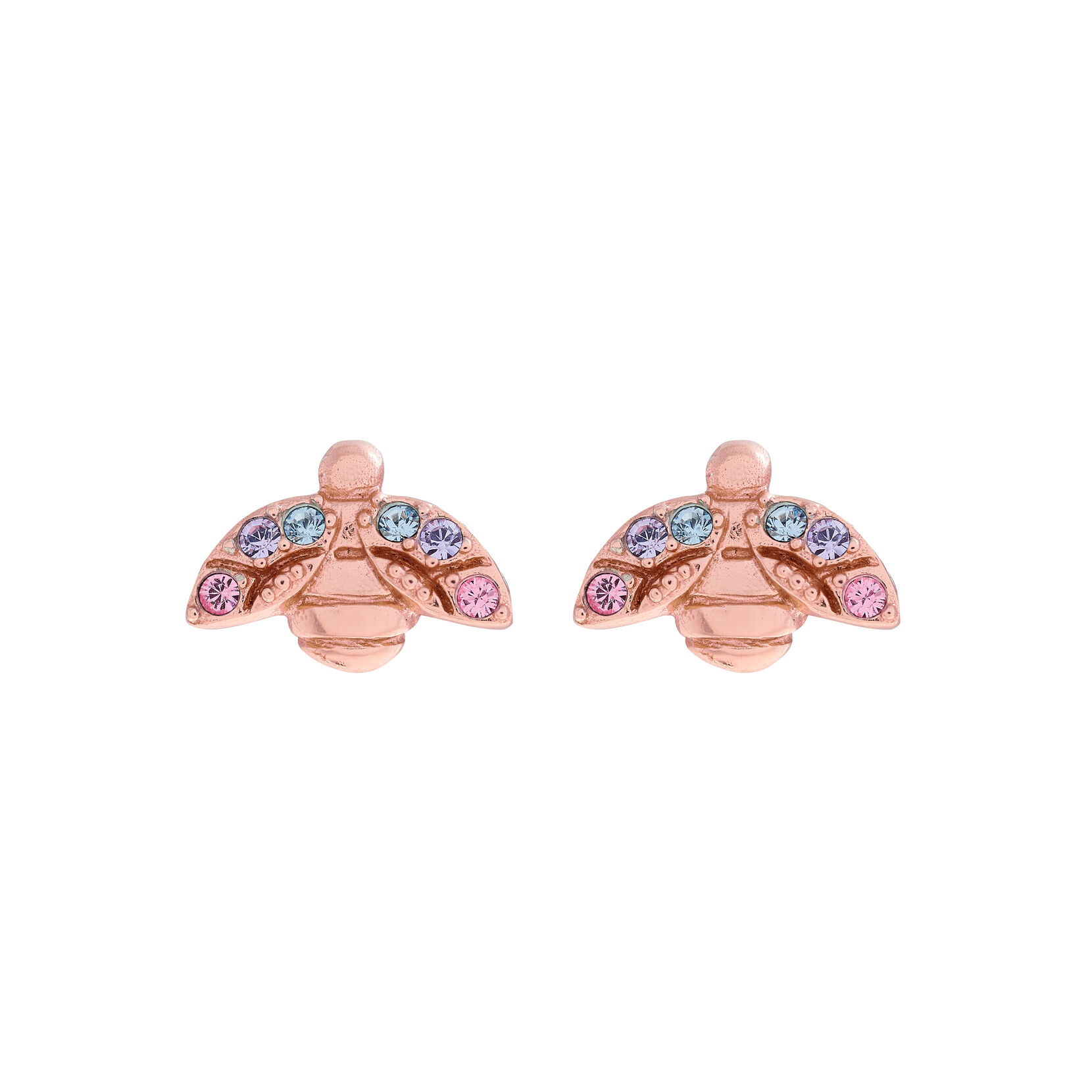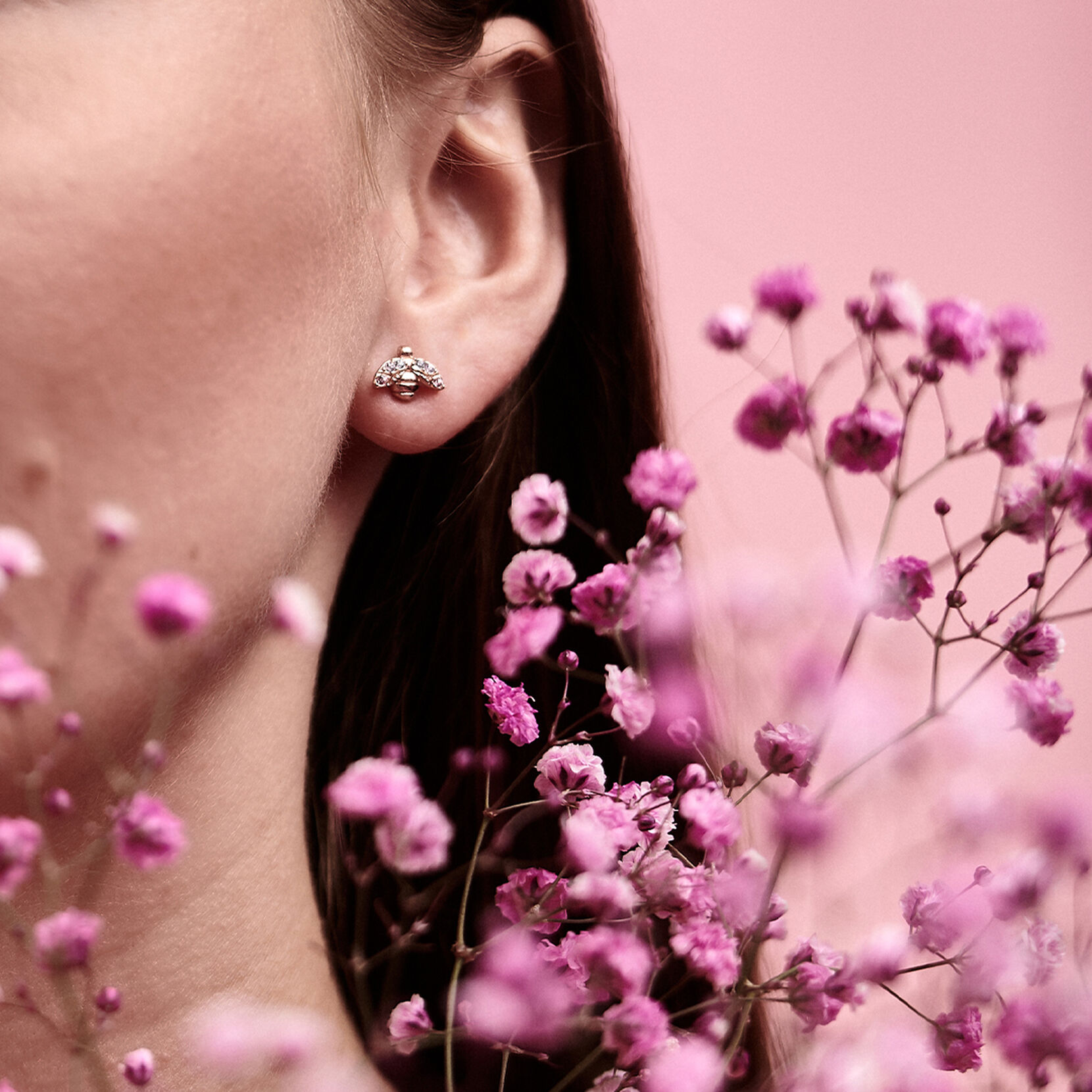 One of the brightest additions to our Bee family, these sterling silver rose gold-plated Rainbow Bee studs are not afraid to shine. Watch them take flight with crystal embellished wings, in a striking rainbow pastel hue, and a delicately engraved body for extra attention to detail. For a sparkling statement set, pair with the matching necklace, bracelet and watch.