---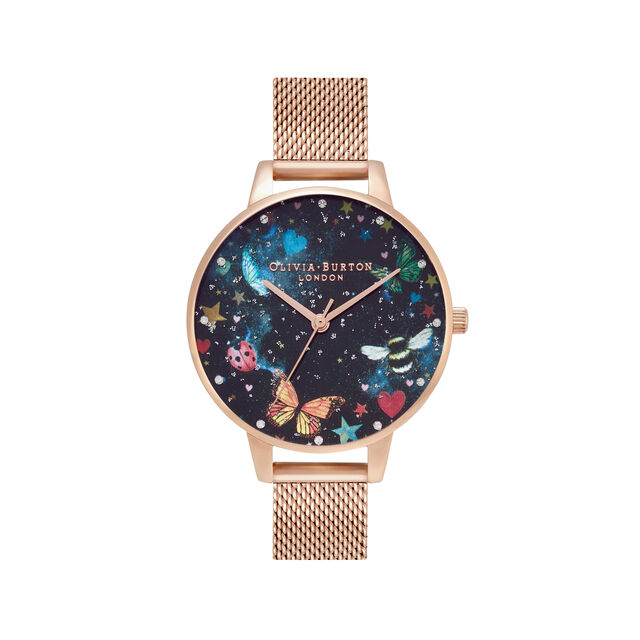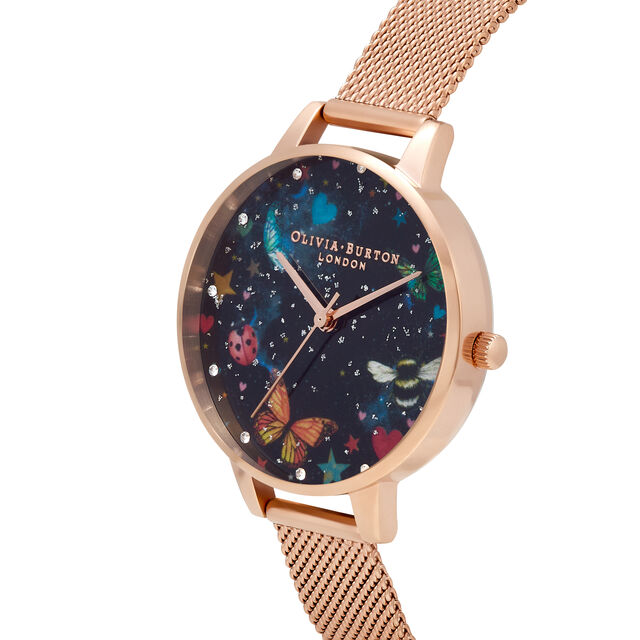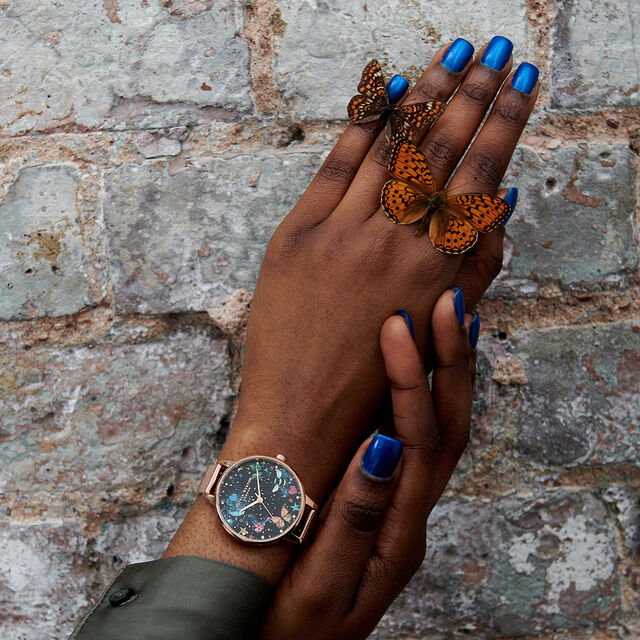 Night Garden Demi Dial Rose Gold Mesh Watch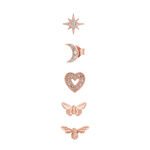 Night Garden Rose Gold 925 Stud Earrings Set
This product is not available in your country.
Why Buy Me?
My dial is enchanting.
Description
Tumble down the rabbit hole, lose yourself in 'once upon a time' and escape to the Night Garden. One of our most intricately illustrated dials, Night Garden tells a midnight tale of magical starry skies, fluttering critters, and enchanted night charms. A rose gold addition to the line, complete with crystal markers, this watch is perfect for those who prefer a statement timepiece with a luxe finish. A fairy-tale world contained at your wrist… what a lovely thought.
OB16WG90
---

Dial
white mother-of-pearl and 3D print and stone unadorned


Case Material
rose gold ionic-plated stainless steel





---