Trending Now
The Latest from Olivia Burton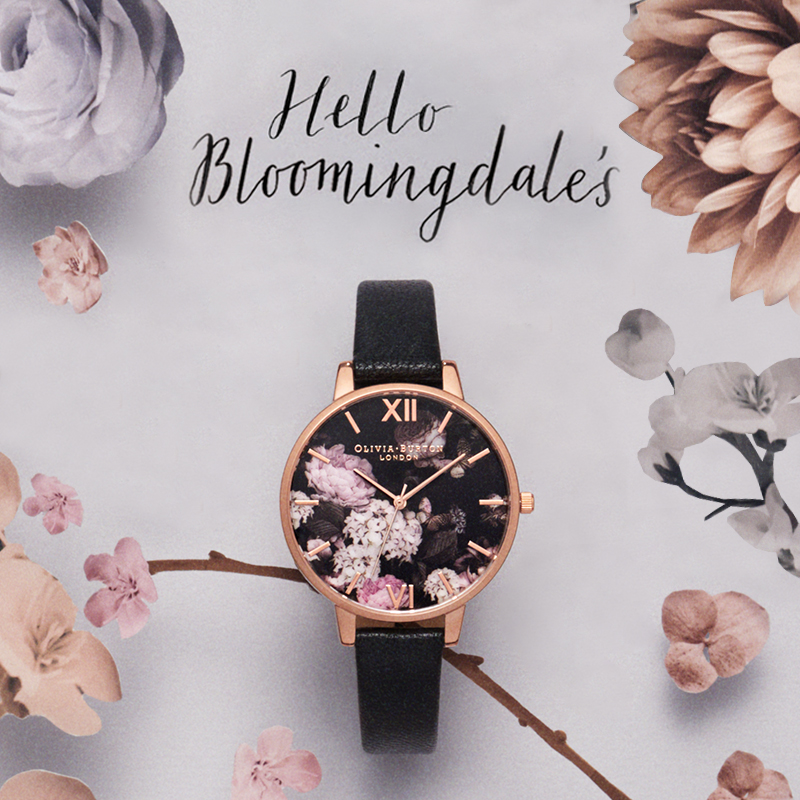 Olivia Burton at Bloomingdale's
As 2017 draws to an end, we've been reflecting on what a magical year it has been at Olivia Burton. Launching in Bloomingdale's last November has to be one of our favourite fairytale moments of the year.
Our collections can be found in selected stores across the US. For more details on where you can check out our pretty pieces, please take a look: STOCKISTS.
"Walking into Bloomingdale's on 59th Street and seeing our pieces was a real pinch-me-moment," says Olivia Burton Co-Founder Jemma. "The display is so beautiful, and it was lovely to see new customers getting excited about our collections. I was lucky enough to be there to see the very first customer buy a watch – it still gives me butterflies."
"Bloomingdale's is such an iconic name," Co-Founder Lesa adds, "We're really proud to see our pieces in-store and can't wait to come back and meet some of our customers face to face again!"
Olivia Burton often hosts events at the 59th Street flagship store, which also offers watch strap personalisation. Our team can emboss straps with a name, initials or a special date to make your piece truly unique. The store is located on the second floor of the 59th St branch, just opposite the shoe gallery. Do pop along and say hello!
See our full list of locations:
Bloomingdale's at 59th Street, 1000 Third Avenue, New York, NY 10022
Bloomingdale's at Walt Whitman Mall, 270 Walt Whitman Road, Huntington Station, NY 11746
Bloomingdale's The Shops at Riverside Mall, 400 Hackensack Avenue, Hackensack, NJ 07601
Bloomingdale's Chestnut Hill Mall, 225 Boylston Street, Chestnut Hill, MA 02467
Bloomingdale's at Bridgewater Commons Mall, 410 Commons Way, Bridgewater, NJ 08807
Bloomingdale's at Willowbrook Mall, 3 Willowbrook Blvd, Wayne, NJ 07470