---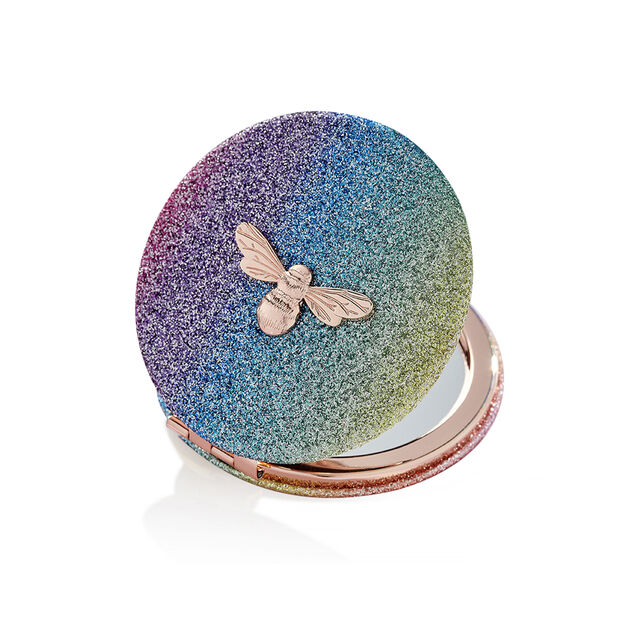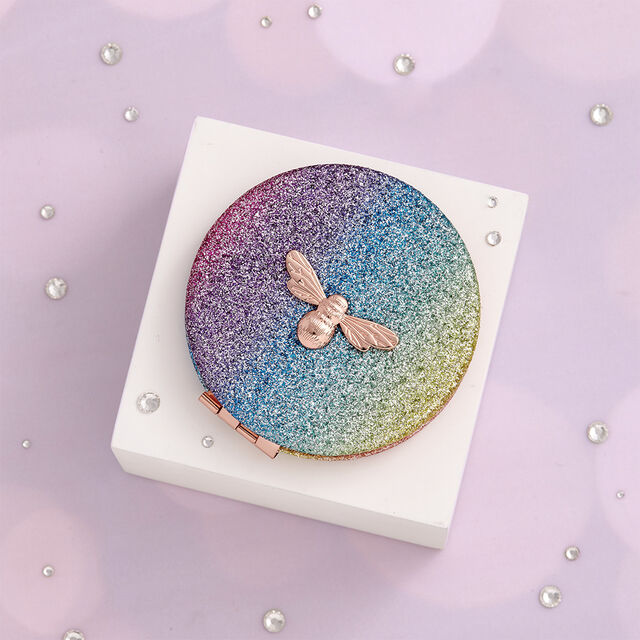 Rainbow Bee Mirror
This product is not available in your country.
Why Buy Me?
I'll bright our your sparkle.
Description
Do you know just how brightly you shine? Let our new Rainbow Bee Mirror serve as a reminder. We've added a sparkling ombre rainbow glitter case and our iconic lucky bee for some extra sweet detailing. A radiating beauty, this mirror will be your very own positivity charm. The perfect gift for a friend or cute token for yourself.
OBACS65